Welcome to another quarterly roundup of all things SCM Press
---
The Parish: Has it Had its Day?, 9th October
SCM Press is delighted to be teaming up with Church Times for what promises to be a fascinating evening of discussion and debate on the future of the parish system. The Parish: Has it Had its Day? will bring together a panel of luminaries, including Paula Gooder, Jessica Martin, Graham Tomlin, Calvin Samuel and Nick Spencer to consider whether there is still a place for parishes within the 21st century Church. Along the way they will be cross-examining a series of 'expert witnesses' – David Goodhew, Andrew Rumsey, Alison Milbank and Andy Milne. The evening will be held at St Mellitus College, London  and begin at 7pm (doors open 6:30 pm). Tickets are still available, but are selling fast. To book, or for more information, click here. 
---
AAR/SBL Annual Meeting
Once again, we're looking forward to crossing the pond for the American Academy of Religion and  Society of Biblical Literature Annual Meeting, this year being held in Boston. The event brings together some 10,000 scholars over 4 days of seminars and meetings. As in previous years, SCM Press is proud to be hosted by our US distributor Westminster John Knox Press. You'll find a selection of new titles from SCM Press as well as some key backlist on display at the WJK stand in the exhibition hall (booth 1910). You also have the opportunity to meet the SCM Press editor, David Shervington, to discuss your book project ideas. To make an appointment, email him at David.Shervington@hymnsam.co.uk .
---
Coming Soon…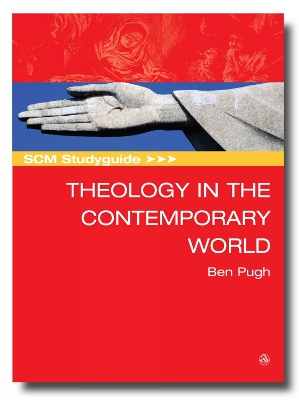 No sooner have they mastered the basics than students of theology can quickly find themselves in over their heads. They are bombarded with claim and counter-claim as soon as they want to tackle anything topical. The contentious subjects tend to be the historical Jesus, gender and sexuality, or the atonement. Other subjects might be less contentious but attract an astonishing excess of literature.
Our new Studyguide, The SCM Studyguide to Theology in the Contemporary World tries to provide the bewildered and intimidated student with a primer that is at once introductory and incisive; approachable and informative. It will help those training for ministry to recover their fascination for the subject of theology and how it could apply to their future ministry. It's published in November.
---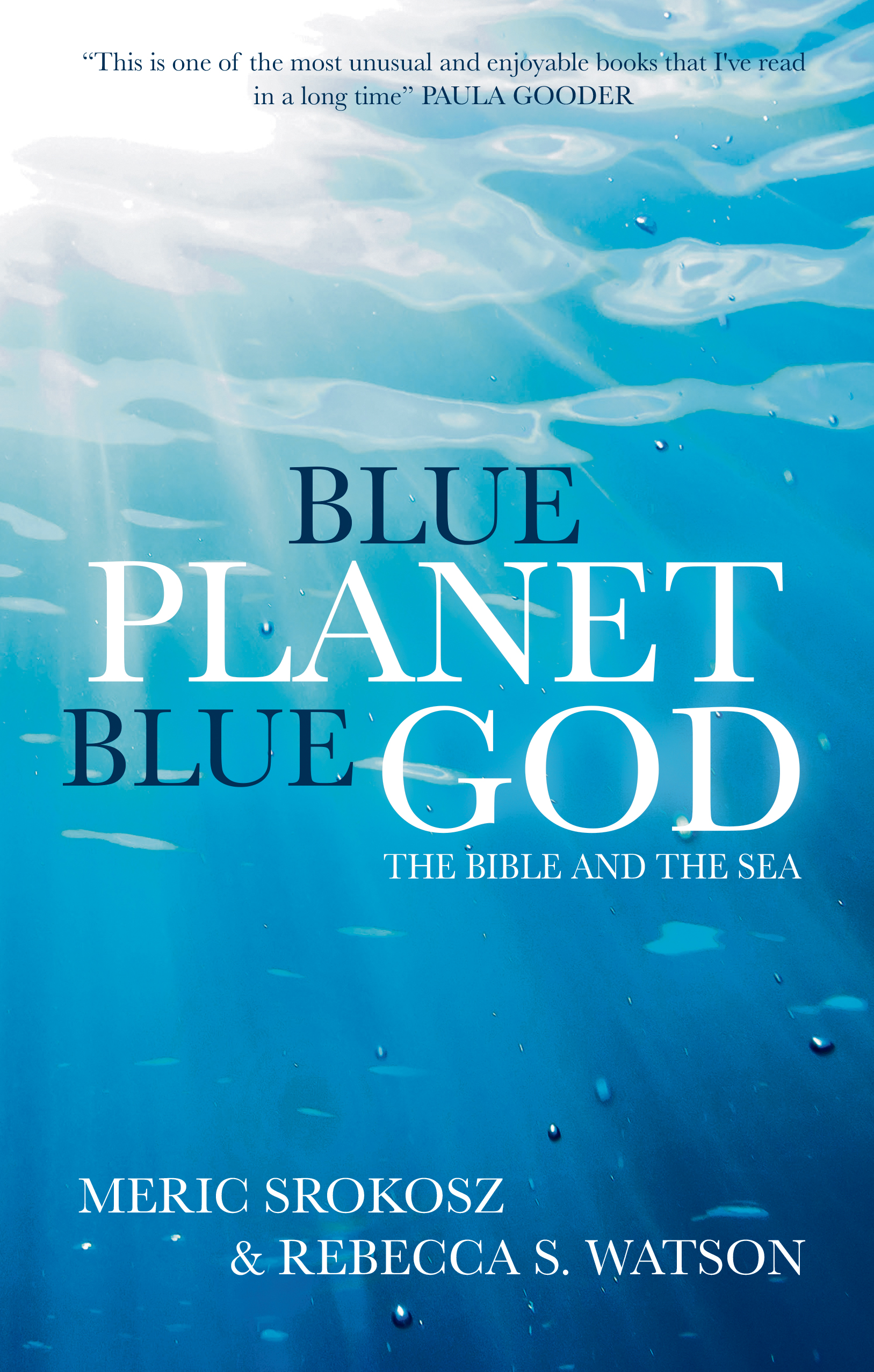 The ocean dominates both the surface of the earth and the pages of the Bible. Blue Planet, Blue God is a truly unique collaborative project – bringing together an oceanographer, Meric Srokosz, and a biblical scholar, Rebecca Watson, to not only offer ecological insights on the sea, but also connect the ocean with other key issues of broader concern-spirituality, economics, chaos, and our place in the world.
Each chapter concludes with ideas for discussion and reflection, and for suggested actions in the light of the issues raised. The book will present a fresh new lens through which to view the Bible and as such inform biblical scholars, students, and preachers alike. The book is out in November.
---
Coming in October is New World, New Church by Hannah Steele. The emerging church movement has quickly become one of the fastest growing ecclesiological phenomena in the west today. But there is still a debate to be had about whether accessibility should trump Christian orthodoxy. Offering an assessment of the impact of the emerging church upon the church in the West, and examining the thinking of the movement's leading proponents including Brian McLaren and Rob Bell, the book affirms what is good and insightful in the emerging church and offers a robust critical evaluation of its theological revisions.
---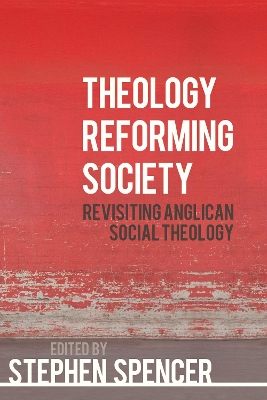 Also published in October, Theology Reforming Society tells the story of Anglican social theology from its roots in the writings and work of F. D. Maurice and the Christian Socialists, including Charles Kingsley and John Ludlow. It looks at second generation figures such as Charles Gore, Henry Scott Holland and the Christian Social Union as well as the central figure of William Temple, clarifying his role within the tradition. It also looks beyond Temple to the work of the Board for Social Responsibility, and to some of the theologians and church leaders who have continued its witness since then. Referring to the wider ecumenical context in order to draw out the distinctive features of the tradition of Anglican Social Theology, the book provides an important and comprehensive account for all those interested in studying and teaching Anglican theology, social and political theology and Christian ethics.
---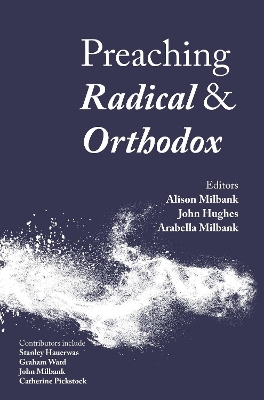 Since its beginning in the 1990s, Radical Orthodoxy has become perhaps the most influential, and certainly the most controversial, movement in contemporary theology. Preaching Radical and Orthodox, published in October, offers an introduction to the Radical Orthodox sensibility through sermons preached by some of those most prominent figures in radical orthodoxy.
Conceived and edited over a number of years by Alison Milbank, John Hughes, and Arabella Milbank the book is accessible, challenging and varied, the sermons together help to suggest what Radical Orthodoxy might mean in practice.
Contributors include Stanley Hauerwas, Andrew Davison, Catherine Pickstock, John Milbank, John Inge, Martin Warner and Graham Ward.
---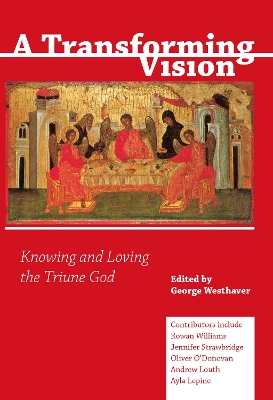 The study of Christian theology in the last half century has seen a major renaissance in Trinitarian thought which has attempted to connect Trinitarian theology to all aspects of Christian faith and practice. Drawn from papers given at a Pusey House conference in 2015, the contributors to A Transforming Vision explore what it means to know and love the Triune God, and how the knowledge of God can be a transforming and saving knowledge. A stellar line-up of contributors includes: Rowan Williams, Robin Ward, Oliver O'Donoven and Andrew Louth.
---
Finally, we're pleased to be publishing another title in our new SCM Research series this October. In Clergy, Culture and Ministry the late Ian Tomlinson considers the difficulties and challenges faced by any incumbent wishing to interpret and understand what is going on in their congregation and parish. He engages with the work of Wesley Carr to bring theory and practice into conversation by responding to each of Carr's 'propositions' with a 'critical incident' from the author's own parish experience. Completed very shortly before his death in 2016, Ian Tomlinson's ground-breaking research has been edited by Very Revd Prof Martyn Percy, Dean of Christ Church, who also offers an introduction.
---