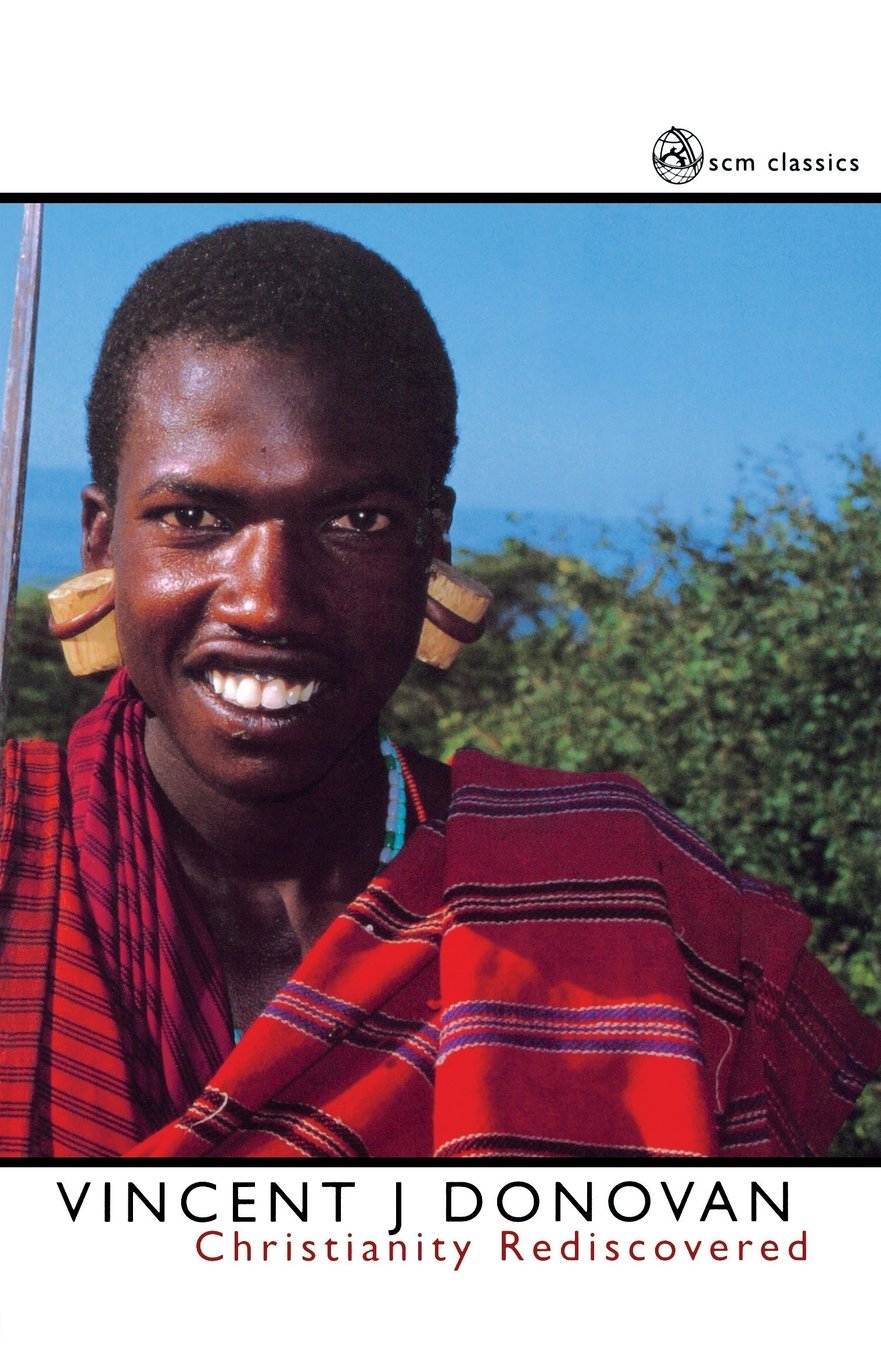 In the third in our series of personal reflections on Christianity Rediscovered Janet Lees, Chaplain of Silcoates School, Wakefield reflects on how the book influenced her answer to the question 'can I be baptised?'
Don't forget, to celebrate the book's 40th anniversary you can buy a copy of Christianity Rediscovered at a special discount price via our website. 
---
In Poperinge, Belgium, a young man aged 16 stands in a Chapel used by soldiers during WW1, about 100 years after that conflict began. He is surrounded by about 45 of his peers, part of a group studying that war to end all wars. He starts to speak 'My favourite part of the gospel is…' I hold my breath. What will he say? Now in front of all of them, this ordinary young man, claims to have a favourite part of the gospel. What will it be?
Let me tell you that the first part of my remembered bible, that is to say the bible in me, not a written down one but an oral one, is of the Ascension of Jesus, on a hill in Galilee where he has called the disciples together and he tells them 'Go and baptise everyone'.
It's also the first part of my remembered Vincent Donovan. When I first thought to write this piece I went to look for my copy of 'Rediscovering Christianity' and in the mess that passes for my office could not of course locate it. That's when I had to return to my remembered version of the book that is now 40 years old. So just as I usually use a remembered bible so I'm using my remembered version of that text as I reflect on its meaning for me and the ministry I practice. A remembered, oral, bible and a remembered, oral, Donovan, which given his context and mine seems very fitting. Donovan worked with oral people and so have I.
I go straight away to that part of Donovan's narrative, where having decided to tell the gospel story to local villagers over several visits, he returns one day to ask if they have decided on baptism. 'Yes we have', the leader of the village confirms: 'Baptise all of us'. At that Vincent seems to hesitate. He begins to find challenges in their response. He points out that this one did not attend all the sessions and this other fell asleep, this one is too young, this one did not understand. The leader interrupts him: 'Baptise all of us' he repeats. And so Donovan does.
This is for me both the core of the gospel and the core of my remembered Donovan, and has informed the twenty or so years of my ordained ministry. For five years I worked on a housing estate in Sheffield. Many folks of all ages came to the community project that the local United Reformed Church ran there everyday: lunch clubs, after school clubs, adult education, mentoring support for young people excluded from school, sessions about health and well being, craft sessions, toddler group, and worship. Some of those people began to ask about baptism, both adults asking for their children and young people asking for themselves. 'Can I be baptised?' Well we have water and you've heard the story so the answer is of course, 'Yes'.
About eight years ago I moved to be chaplain of a school in West Yorkshire that was affiliated to the United Reformed Church. There are few such schools in the country, each springing from an age when providing education for the children of ministers and missionaries seemed the right thing for our forebears to do. Dissent was significant in Yorkshire but of course has dwindled in our day. So this small outpost was the last remaining sign that children and young people could be introduced to the radical nature of the gospel on a daily basis. I took with me the remembered bible and we have practised it together for eight years. I also took my remembered Donovan, mindful of his description of an isolated mission that failed to touch the lives of ordinary people. The school became involved with a community development project in Tanzania, the Livingstone Trust, and by their own efforts several groups of students have transformed rural schools there, and learnt about community development in the process. It seems to me that it we can equip young people to face such challenges in the twenty first century then we are not irrelevant.
And then there were the requests for baptism. Sometimes parents would ask for their infants. But sometimes young people and even adults would ask for themselves. We have a swimming pool at school and those who could stand up in it were baptised there – one child was baptised just before he had surgery to correct a congenital heart defect, making sure he could stand on tip toe in the shallow end so as not to miss out on this special experience. One of the most moving was my middle aged colleague who said 'This is not a testimony' and then proceeded to tell us how his faith and love had grown over the 25 years of his life in the school.
And the young man in the Chapel of Talbot House in Poperinge: what was his favourite part of the gospel? 'My favourite part of the gospel is at the beginning when John baptises Jesus in the river Jordan, and the Holy Spirit comes down on him. A voice says "This is my son and I'm pleased with him".'
We call it 'Living Wet', wet from the waters of baptism breaking over us and that's why we sing 'We'll have a wet, wet, wet, wet, wet time!'
---