There's plenty on the way over the summer months. Here's a run-down of what to look out for.
---
In August, we're publishing Eve Poole's new book Buying God: Consumerism and Theology. 
In the book, Dr Poole who is the Third Church Estates Commissioner argues that the Church does have vital and useful things to say about the economy, rooted in theology; and a vital role to play in redeeming the marketplace both at home and abroad. Deeply theological but nonetheless accessible, the book is a fascinating and engaging call-to-arms for Christians to take seriously the need to understand their role and responsibility as consumers.
The theologian and ethicist Peter Sedgwick describes it as "a wonderful book. It is very accessible, theologically sophisticated, and rooted in a deep knowledge of commerce, management and consumerism, in which Eve Poole is an expert. I know of no better book for guiding Christians in the day to day world of consumerism. Inspiring, compelling and very easy to read, it deserves a wide readership"
---
The New Monastic Movement is a vibrant source of renewal for the church's life and mission. Many involved in this movement have quoted Dietrich Bonhoeffer's conviction that the church must recover ancient spiritual disciplines if it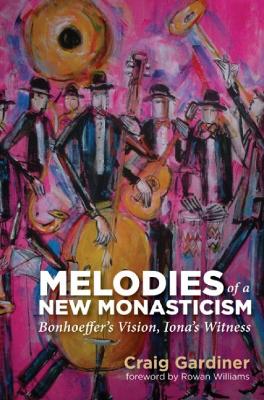 is to effectively engage "the powers that be." Melodies of a New Monasticism adopts a musical metaphor of polyphony (the combination of two or more lines of music) to articulate the way that these early Christian virtues can be woven together in community. Creatively using this imagery, this book draws on the theological vision of Bonhoeffer and the contemporary witness of George MacLeod and the Iona Community to explore the interplay between discipleship, doctrine, and ethics.
Written by Craig Gardiner, tutor in Christian Doctrine at the South Wales Baptist College, the book has been described by Rowan Williams as "a work of outstanding originality, a hugely fresh and far-reaching essay on Christian community." It's published in August.
---
In July, we're publishing Being Saved: Explorations in Soteriology and Human Ontology.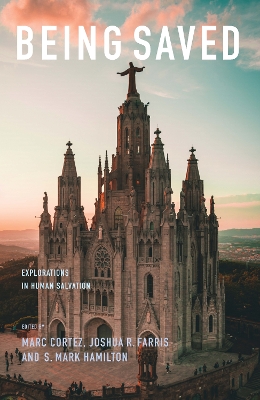 With contributions from leading theologians and philosophers, including Oliver Crisp and Paul Helm, Being Saved brings together a series of essays on the major topics relating to the doctrine of salvation. The book provides readers with a critical resource that consists of an integrative philosophical-theological method, and will invigorate this much-needed discussion. The editors are Marc Cortez, Associate Professor of Theology at Wheaton College, Joshua R. Farris, Assistant Professor of Theology at Houston Baptist University, and S. Mark Hamilton is a PhD candidate at the Free University of Amsterdam.
Professor Charles Taliaferro, Professor of Philosophy at St. Olaf College says of the book: 'This is a brilliant, multifaceted collection of original, engaging essays on the Christian concept of salvation. Being Saved is evidence of the dynamic, robust flourishing today of Christian philosophy and theology."
---
Two new Studyguides will be published in the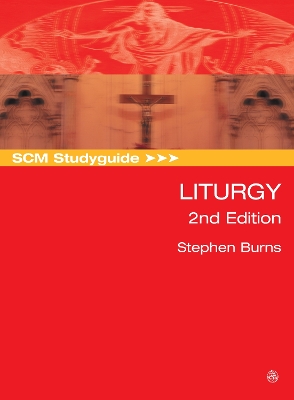 coming months. Our Studyguide to Liturgy by Stephen Burns has long been important core reading on introductory modules on Christian Worship. The 2nd edition of the studyguide is fully revised, updated and expanded. The book takes account of new developments in scholarship, engages with new contexts for liturgical celebration (notably, fresh expressions as part of a mixed economy of church), encompasses recent revisions in liturgy and seeks to broaden the engagement beyond the British context to consider the wider global context. It will ensure the book continues to be an essential introduction to the topic. The new edition is published in August.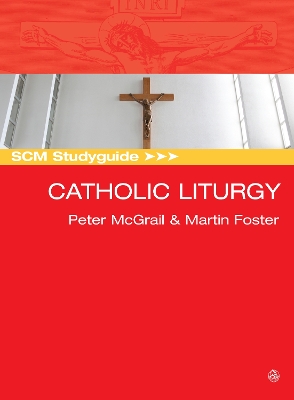 In September, we're publishing a brand new studyguide, The SCM Studyguide to Catholic Liturgy, Written by liturgists – pastoral and academic – who make up the Liturgical Formation Sub-Committee of the Department for Christian Life and Worship of the Roman Catholic Bishops' Conference of England and Wales, this studyguide offers an introduction to Catholic Liturgy.
Covering the history, content and debates around the use of liturgy in the Catholic church, each chapter includes points for reflection, end of chapter questions, and an indication of further reading. A book-wide glossary is also provided.
It will offer a vital resource  across the various courses and initiatives linked to Catholic ministerial formation as well as Catholic lay education
---
e have arrived at a critical juncture in the postwar order that has prevailed in Europe since 1945. Confronting Religious Violence: A Counternarrative begins with the premise that violence committed in God's name is always an act of desecration. Hope of redress must start, the book argues, in re-imagining the intended relationship amongst the Abrahamic faiths. Contributors come together to consider how a re-reading of the hallowed texts of Judaism, Christianity, and Islam might mitigate the militancy whereby group identity can lead to deadly conflict. The book brings together an impressive lineup of contributors, including Miroslav Volf, Henry B. Wright Professor of Systematic Theology at the
Yale Divinity School; Guy G. Stroumsa, Martin Buber Professor of Comparative Religion
Emeritus at the Hebrew University of Jerusalem and David Sloan Wilson, SUNY Distinguished Professor of Biology and Anthropology at Binghamton University. Other stellar contributors include the Director of the Center of Theological Enquiry in Princeton, William Storrar and the journalist and poet Eliza Griswold.
Joint-edited by the philosopher, scholar and former Chief Rabbi Jonathan Sacks, and Richard Burridge, Dean of King's College London, the book is due for publication in September.
---
John Atherton, Visiting Professor in Religion, Ethics and Economics at Chester University and Honorary Senior Research Fellow at the William Temple Foundation in Manchester, sadly died in 2016. He was the author of numerous notable SCM Press titles, including Challenging Religious Studies, and Transfiguring Capitalism. In September, we're publishing Theology for Changing Times: John Atherton and the Future of Public Theology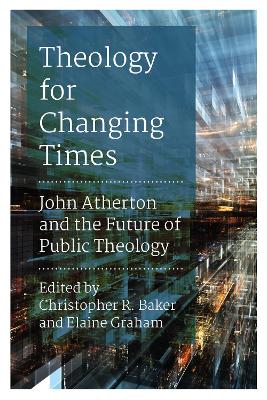 edited by Chris Baker and Elaine Graham. From wealth creation to wealth distribution and social ethics, from urban mission to religious studies and psychology the work of Atherton was breathtaking in scope and variety. Unifying all of his work, however, was a concern with engaging the work of theology with wider society.
With contributions from some of the leading lights in public theology today, including Anna Rowlands, Malcolm Brown, Ellen Charry and Jonathan Chaplin, this book offers not only an appreciation of John Atherton's work within a prodigiously large array of disciplines, but also an attempt to ask `what next', taking his work forward and considering where the future of public theology might lie. John Atherton's last published article is also reproduced.
---
Qualitative Research in Theological Education
brings together a diverse group of scholars to consider the theological values arising from and contributing to their use of qualitative research in scholarship and teaching. The book offers a careful consideration of the pedagogical and administrative challenges involved in teaching qualitative research and its various sub-disciplines such as ethnography. As a whole, the book argues that the teaching of QR methods is critical to the theological, ethical, spiritual, and/or pastoral formation of ministers and theological scholars Contributors include Elaine Graham, Dawn Llewellyn, Anthony Reddie, Brett C. Hoover and David Mellott
---
Finally, many Christian commentators have been taken aback by the seemingly unstoppable rise of the `mindfulness revolution' that has occurred over the past decade. But there are many Christians who worry that mindfulness techniques constitute a covert import from Buddhism. How far are Christians adopting Buddhist techniques, ideas and ideologies? Do we risk squaring Buddhist ideology and approaches to fit the Christian circle? Beginning with an exploration of the practice of mindfulness in its Buddhist origins, Christian Mindfulness: The Prayer of the Heart reflects on the practical use of mindfulness, its place within the Christian tradition of prayer, and its future within the Christian tradition. Professor Peter Tyler (St Mary's University, Twickenham) argues that far from a foreign import mindfulness is not only endemic but essential to the Christian understanding of how the human person relates to the divine. Each chapter concludes with practical exercises to help the reader in their understanding of mindfulness in the Christian context.  Published in September.